Patriotic Flowers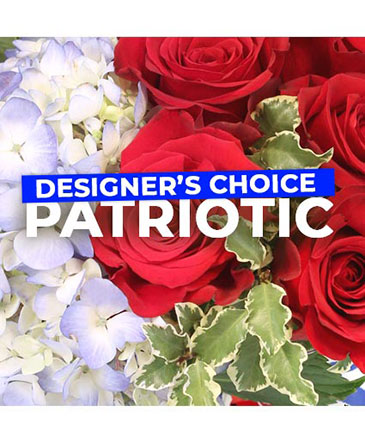 Patriotic Flowers
Designer's Choice
Celebrate the bravery of those who served our country with a red, white, and beautiful bouquet! Our designers will create something truly special that commemorates and honors their bravery and sacrifice. Send these patriotic flowers to a loved one today!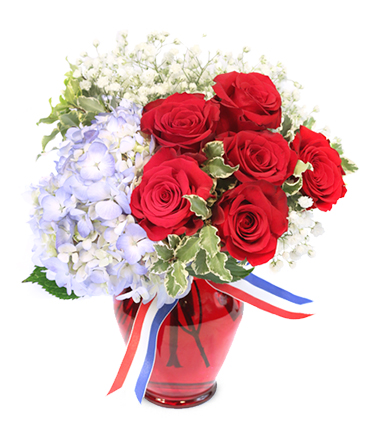 Glory Garden
Vase Arrangement
Send Sparking Summer Blooms! This blissful summer arrangement will bring stunning beauty to any picnic, block party, or patriotic celebration. The Glory Garden arrangement is a floral masterpiece that features pale blue hydrangea and vibrant red roses with a red, white, and blue ribbon to exemplify its patriotic theme. Use this unique arrangement as a table centerpiece or just to brighten up a room.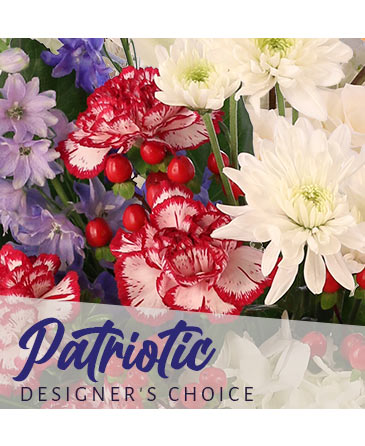 Patriotic Arrangement
Designer's Choice
These beautiful flowers are sure to bring fireworks to any celebration! Our designers will create something that embodies the pride and joy of the American spirit. Let freedom ring and send flowers to the brave military hero in your life or get these patriotic flowers for yourself!
Order a brilliant patriotic arrangement from SONORA FLORIST AND GIFTS. Our flowers relay messages of acknowledgment to fallen soldiers, veterans, those who are currently serving, and their military families. These patriotic flowers are perfect for Memorial Day, Fourth of July, or a soldier's final flight. We offer a range of red, white, and blue floral creations to celebrate, remember, or decorate. Just like the US flag, we want the red of our arrangements to represent valor and hardiness, the whites purity and innocence, and finally, the blues vigilance, perseverance, & justice. Remind our military and their families that the sacrifices they have made will never be forgotten, and that we are thankful for their service and their family's sacrifice. Send or order a patriotic arrangement today.