Thanksgiving (USA)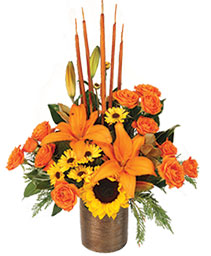 Musical Harvest
Fall Florals
Shown at $70.00
Shown at $70.00
More Info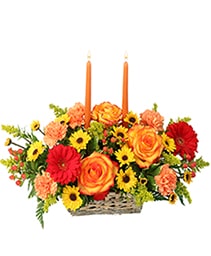 Thanksgiving Dreams
Basket of Flowers
Shown at $75.00
Shown at $75.00
More Info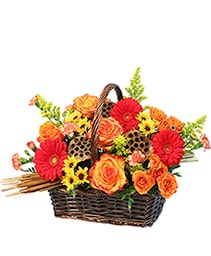 Fall In Flowers
Basket Arrangement
Shown at $95.00
Shown at $95.00
More Info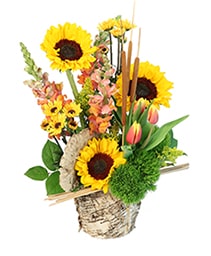 Reeds of Hope
Flower Arrangement
Shown at $50.00
Shown at $50.00
More Info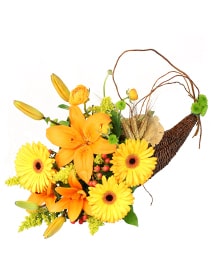 Lion's Harvest
Cornucopia
Shown at $65.00
Shown at $65.00
More Info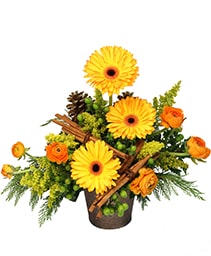 Hints of Cinnamon
Floral Arrangement
Shown at $65.00
Shown at $65.00
More Info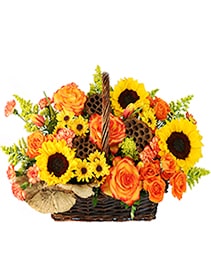 Crisp Autumn Morning
Basket of Flowers
Shown at $95.00
Shown at $95.00
More Info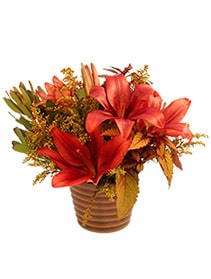 Autumnal Floral
Arrangement
Shown at $60.00
Shown at $60.00
More Info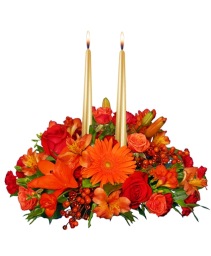 Thanksgiving Unity
Centerpiece
Shown at $70.00
Shown at $70.00
More Info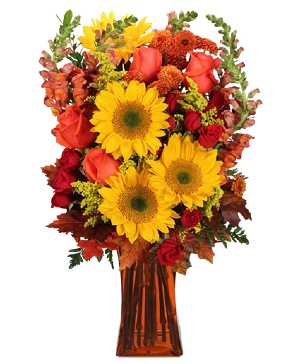 All Hail to Fall!
Flower Arrangement
Three cheers for autumn! This collection of fall-colored flowers is a great blend of vibrance and energy for any fall-themed occasion. Happy sunflowers are surrounded by a variety of roses, mini roses, snapdragons and mums inside a flared orange vase. This elegant fall flower arrangement will be a great centerpiece to your best autumn parties and dinners, or a backdrop to even more elegant fall evenings.
More Info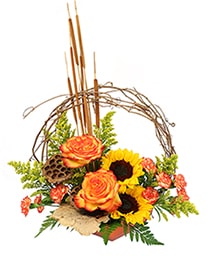 November's Crown
Floral Design
Shown at $60.00
Shown at $60.00
More Info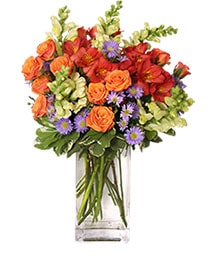 FLOWER POWER!
Floral Arrangement
Shown at $55.00
Shown at $55.00
More Info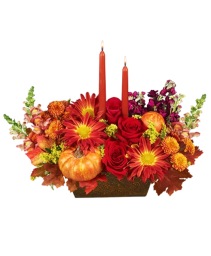 THANKSGIVING TRADITION
Centerpiece
Shown at $80.00
Shown at $80.00
More Info
Fall is a favorite time for flowers. The colors of autumn abound during this beautiful season of Thanksgiving. Let SONORA FLORIST AND GIFTS help you bring this color into your home with the help of autumn flowers. With the simple addition of flowers on your Thanksgiving table, your family dinner will transform into a glorious Thanksgiving feast! SONORA FLORIST AND GIFTS in Sonora can help you say "I am thankful for you," to any friends and family who are unable to make it to your house for the holiday. Just give us a call, we are thankful for you.